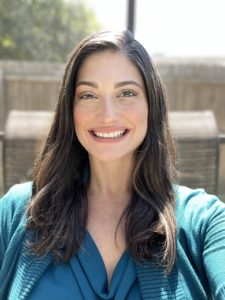 Meet the Owner
Hi! I'm Nancy, the owner of Sort Seekers LLC. I've been organizing people's homes since 2015 and I started my LLC in 2021. I've got a specialized set of skills that I use to help my clients with their wardrobe and organizing needs because of my diverse skills and background experience.
It started with fashion…
Before I started helping people as an organizer and style consultant, I actually went to school for fashion. I majored in Apparel Design at Rhode Island School of Design, and from there, I went to work as a designer in the fashion industry for nearly 15 years. During that time, I realized that one of the biggest reasons I've been so successful in my career was because of my organizational skills. At smaller companies, I was expected to oversee the full design process from the first sketch to the moment the clothing hit the stores. I kept detailed spreadsheets, created new forms and processes, and labeled everything in sight. I knew I wanted to use this skill in other creative ways, so after I left New York City, I branched out.
Learning Merchandising 101…
As a Visual Merchandiser, I was trained to create visually appealing displays all over stores. Not only did I design store window displays, but I also ensured that each department within the store was going to catch people's eye. I learned how to make an array of product look beautiful while also making it sell better– simply based on the way it was arranged. Not to mention, people needed to easily find what they were looking for!
Understanding Closets…
I took those Visual skills after 3 years and infused them into a new exploration: Closet Design. After designing closets for 4 years for two different companies, I can explain all the options to my own clients when they want to transform their closets. You don't have to have a new closet design in order to get organized, but if you want to know the possibilities, I am a great resource and advisor!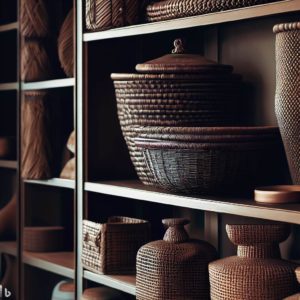 Organizing and Wardrobe
"Nancy helped me to pare down my wardrobe when I'd first downsized from a large home to a small one with limited closet space. She recommended a closet system and measured my closet, unboxed and hung all my clothes and helped me decide what to keep, consign, or donate and even took my clothes to the consignment shop for me and donated others. She came several times and even helped me sell some household items that I no longer needed online. She's friendly, very helpful and a Very good stylist! I highly recommend her for your biggest jobs!"
Tracy M., Safety Harbor, FL
Organizing
"Nancy of Sort Seekers LLC was able to come into my mom's home and turn it around to be very organized. She helped her realize the potential she could have to relieve herself of clutter. I would recommend Nancy and Sort Seekers to anyone in need of coaching and help with their space."
James M, Clearwater, FL
Organizing
"Nancy truly provides exceptional customer service. She started by listening to what my expectations were. And continued to check in with me to ensure she was meeting our goals. It was such a pleasure to work with Nancy. She exceeded my expectations."
Arden H, Tampa, FL
What Sets Me Apart
Here's a few reasons why my clients choose me for their projects again and again:
Solutions-Focused
I want to design an organizing solution that's specially for you and how you like to navigate your space. It doesn't matter how "organized" a space appears to be if you can't find what you need, or don't feel empowered to keep it tidy. If there isn't an effective system in place, it's likely to break down into disorganization.
Reuse & Repurpose First
Some organizers go to the store right away and drop thousands of dollars on containers and supplies at the start of the project, without even having a full grasp of what's needed. I repurpose your existing containers and furniture first. Once we've used what you already own, I can recommend items that will be helpful, and propose additional products if you're looking for a more elevated, polished appearance.
I believe in starting with what you already own, because, as I mentioned above, the system of organization is what matters first. I start by sorting your items into categories, helping you make choices about what to keep, and then deciding how to store the items in the most understandable way.
Fashion and Styling Advice
You won't find many people who can both organize your wardrobe AND help you style it. Because of my 15 years of fashion design experience, I am able to offer a wide variety of wardrobe services such as styling your existing clothing, personal shopping, trend reports, and virtual styling packages. These services can be easily combined with organizing your closet as a whole. That's when we call it a "Closet Makeover!"
Compassionate Listening
Your motivations to get organized are personal and unique to you. Sometimes my first time clients call me because they are downsizing, had a recent surgery, experienced a weight loss or gain, a death in the family, or a relationship change. Above all, I want to listen and understand your needs and ultimate goals with zero judgement.
Think of me as a coach or a guide. I will never force you to get rid of things before you're ready, or try to change who you are as a person. I'm here to help you be the best version of yourself and at your own pace and comfort level.