Do you ever feel overwhelmed by the idea of shopping online, or you can't find the time to browse a million websites to find what you want? Do you want to update your wardrobe but feel lost about current trends, or you just aren't sure where to begin? Do you need advice about how to put together outfits with what you already own, but you don't live close enough for my in-person appointments? If any of this resonates with you, then Virtual Styling is ideal for you!
Virtual Styling, sometimes called Digital Styling, is a range of fashion-related services that I provide to my clients who live throughout the United States. Since these services can be done through a combination of video calls, emails, and online engagement, there is freedom to book these services from the comfort of your home, or even while you travel.
You can choose from my specially priced value packages (found below) or select your services individually based on your specific needs.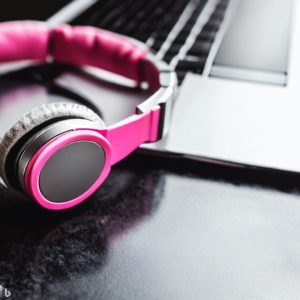 What can Virtual Styling include?
Exclusive Personal Style Assessment
I have carefully created an in-depth questionnaire that will help me to better understand your personal style. I use the results of this assessment to guide you about current trends that would suit you, new ideas for creating outfits with your current wardrobe, and it helps me tremendously when choosing outfits in an online shopping package. This is not an automated quiz that returns "X" result if "Y" is checked. I personally review your answers to this assessment line by line, in order to paint an accurate picture of what you like and don't like. And yes, you get a copy of the results, too!
Trends and Styling Advice
I create my own trend report for every current season after the major runway shows. I offer this trend report to clients either as an independent item for purchase, or included complimentary within a bigger styling package.
In addition to the trend report, I can create a Personal Trend Guide for you that is based on your Personal Style Assessment, and provides inspiration into ways you can wear current trends to suit your own style.
If you need help with creating new outfits from what you already own, I've got you covered for that, too. I offer video calls where we review your closet together. I can suggest outfit combinations, as well as accessories that you can incorporate to add a little more flair to your look.
Online Shopping Packages
This is the perfect way to eliminate the hassle of trying to find clothes for yourself online. With my curated online shopping packages, you get to choose the number of outfits that I put together for you.
For each outfit, you will see inspiration photos along with links to buy pieces that will make up a full outfit. Whenever possible, I will provide multiple options/product links for pieces within each outfit creation. Best of all, you tell me what your budget is for the outfits (or for total items purchased), and I base my shopping suggestions on your price range.
Once I've sent your personalized shopping guide, you can check out the items at your leisure and buy only what you like. The only thing you pay for up front is the package I create for you. What you decide to purchase from the guide and in what time frame is totally up to you!
Trend Report
Based on runway and street fashion
Click the image to view an example of my Trend Report.
Personal Trend Guide
Translating trends to your own style
Click the image to view a sample of a Personal Trend Guide, which is meant to cater trends to your specific taste, and based on your Personal Style Assessment results.
Online Shopping Outfit
Inspiration and links to shop
Click the image to see an example of what my clients receive when they ask for me to put together an online outfit. The websites can be catered to specific brands, stores, or websites where you prefer to shop.
Starter
$ 90$140 Value
Personal Style Assessment
Trend Report
30 Minutes Video/Phone Calls
1 Outfit (Online Shopping)
Plus
$ 240$290 Value
Personal Style Assessment
Trend Report
1 Hour Video/Phone Calls
3 Outfits (Online Shopping)
Pro
$ 480$530 Value
Personal Style Assessment
Trend Report
1 Hour Video/ Phone Calls
4 Outfits (Online Shopping)
Personal Trend Guide
Elite
$ 660$710 Value
Personal Style Assessment
Trend Report
Up to 2 Hours Video/Phone Calls
6 Outfits (Online Shopping)
Personal Trend Guide